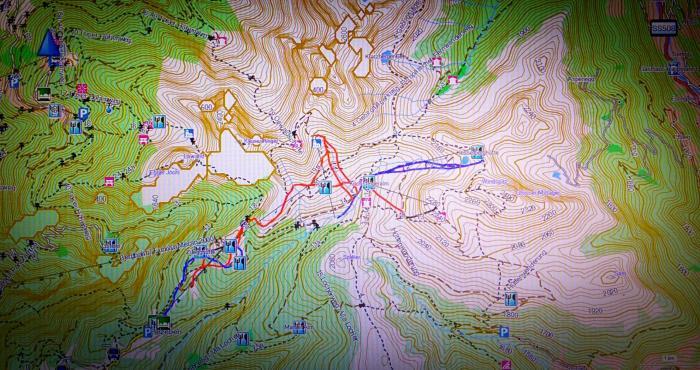 The Germany map from the OpenStreetMap project provides excellent routable roadmaps for Germany. These maps are converted to use them legal and free of charge on any Garmin GPS device. Since the Open Street Map project is open source and depending on the contributions of users to gather the map data, it is not complete for some regions. General the maps are great for routing especially in cities and on main overland routes.
Germany Topographic Map – gmapsupp.img for Garmin®
handhelds and car navigation units
Beside the individual country map there is a variety of combined maps. They do contain the same level of detail data than the individual country maps. We offer them for your convenience and besides this you can save money compared to the individual maps. We took a lot of care to convert the maps so they will work on your Garmin GPS navigation devices.  All files are converted to the Garmin .img format. All Garmin GPS maps are routable. The maps are stored in a zip file containing the .img file for Garmin devices.
Germany is located in western Europe. Germany is bordered byAustria, Belgium, Czech Republic, Denmark, France, Luxembourg, Netherlands, Poland and Switzerland.
Things to see in Germany
Allgauer Alpen, Ammersee, Baltic Sea, Bavarian Alps, Chiemsee, Danube River, Elbe River, Ems River, Fulda River, Grosser Ploner See, Havel River, Inn River, Isar River, Kummerewer See, Lake Constance, Lech River, Main River, Malchiner See, Moselle River, Neckar River, North Sea, Parsteiner See, Plauer See, Rhine River, Schaalsee, Schweriner See, Selenter See, Spree River, Starnberger See, Steinhuder Meer, Tegernsee, Tollensesee, Unterueckersee, Werbellinsee,
File Size: germany_topo_gmapsupp.zip 1,36 GB
Related products