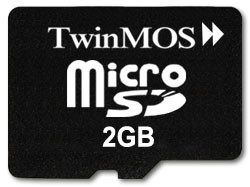 There are limits on the capacity of SD / Micro SD (SDHC) cards as well as in the number of map tiles for use in the device:
The unit is reading from the memory card up to 4GB of map files. Is the map bigger than 4GB the unit cannot read the maps. Any further capacity on the SD card, depending on the device, can be used for other maps, pictures, MP3 files and track logs. If the map on the memory card contains more than 2025 map tiles, the device cannot read the data, even if the map size is less than 4GB.
The maximum size of memory card, refer to the table below. The values refer to the current version of the firmware.
Used memory card and maximum capacity
HANDHELD
Montana – 8 GB Micro SDHC card
Oregon x 00 / x 50 series – 4 GB Micro SDHC card
Dakota series – 4 GB Micro SDHC card
Colorado 300 – 4 GB Micro SDHC card
eTrex 20 / 30 – 8 GB micro SDHC card
eTrex Vista HCx – 2 GB Micro SD card
eTrex legend HCx – 2 GB Micro SD card
eTrex Vista CX, legend CX, venture CX – 2 GB Micro SD card
GPSMap 60Cx – 2 GB Micro SD card b. 1
GPSMap 60CSx – 2 GB Micro SD card
GPSMap 62 series – 4 GB Micro SD/SDHC card
GPSMap 76Cx – 2 GB Micro SD card
GPSMap 76CSx – 2 GB Micro SD card b. 1
GPSMAP 276/278C – 512 MB Garmin Datacard
GPSMAP 176C – 128 MB Garmin Datacard
SPORTS
Edge 605 / 705 – 2 GB micro SD card
Edge 800 – 8 GB micro SD card
AUTOMOTIVE
Nüvi 3xxx series – 16 GB micro SDHC card
Nuvi 2xxx series – 4 GB micro SDHC card
Nuvi 1xxx series – 4 GB micro SDHC card
Nüvi 8 x 5 series – 4 GB micro SDHC card
Nüvi 8 x 0 series – 4 GB micro SDHC card
Nuvi 7 x 5 series – 16 GB micro SDHC card
Nüvi 7 x 0 series – 4 GB micro SDHC card
Nüvi 6xx series – 4 GB micro SDHC card
Nüvi 550 – 4 GB micro SDHC car
Nuvi 465 – 4 GB micro SDHC card
Nüvi 3xx series – 4 GB micro SDHC car
Nuvi 2x5W series – 4 GB micro SDHC card
Nüvi 2 x 5 series – 4 GB micro SDHC card
Nüvi 2x0W series – 4 GB micro SDHC card
Nüvi 2 x 0 series – 4 GB micro SDHC card
Nüvi 5000 – 4 GB micro SDHC car
Zumo 210 – 8 GB micro SDHC car
Zumo 400 – 4 GB micro SDHC card
Zumo 5 x 0 – 4 GB micro SDHC car
Zumo 660 – 4 GB micro SDHC car
dezl 560LT – 4 GB micro SDHC card
StreetPilot i3 – 2 GB Micro SD card
StreetPilot C3xx series – 2 GB SD card
(for devices with SD slot)
 StreetPilot 7xxx series – 2 GB SD card
StreetPilot 2610/50 – 1 GB Compact Flash card
StreetPilot III – 128 MB Garmin Datacard
iQue 3000, 3200, 3600- 2 GB Micro SD card (not high-speed)
iQue M3, M4, M5 – 2 GB SD card (not high-speed)
MARINE
GPSMAP 172/178 C – 256 MB Garmin Datacard
GPSMAP 292/298C – 512 MB Garmin Datacard
GPSMAP 3005 – 512 MB Garmin Datacard
GPSMAP 3006 – 512 MB Garmin Datacard
GPSMAP 3010 – 512 MB Garmin Datacard
GPSMAP 2000 series – 128 MB Garmin Datacard
MOBILE
nüvifone A50 / M10 – 32 GB SDHC card
The following devices do not support map files with a size greater than 2 GB
Nüvi 6xx series
nüvi 5000
StreetPilot III
Nuvi 3xx series
StreetPilot C 330 / C340 / C510 / C550